Delicious ramyun meets shrimp in a rich broth complemented with cream cheese.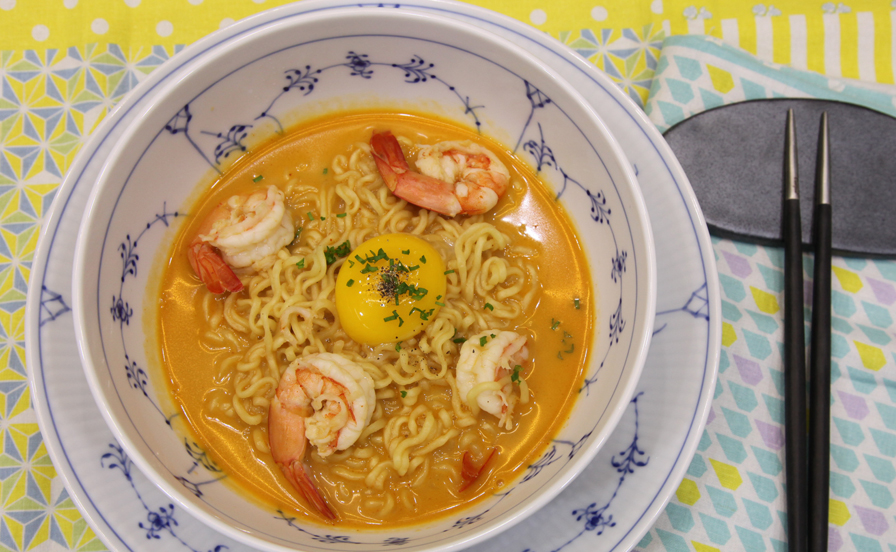 The Recipe
"Cream cheese adds to the richnesss in flavor of the soup, topped by an egg & shrimp that can balance your textural experience."
Ingredients
Shin Ramyun (1 Bag)
Shrimp (4)
2 oz of Cream Cheese
Egg Yolk (1)
Olive oil
Cooking Direction

1) Peel and devein the raw shrimps

2) Add Olive Oil and stir-fry the shrimps

3) Add 2 ½ cups of water, and add the cream cheese. Stir until completely melted.

4) After the cream cheese is melted, add the Ramyun noodles and soup packet. Cook for about 4 ½ minutes.

5) Pour the noodles into a bowl. Carefully add the egg yolk on top, and sprinkle some black peppers.