This recipe got its inspiration from Japanese Gyudon noodles.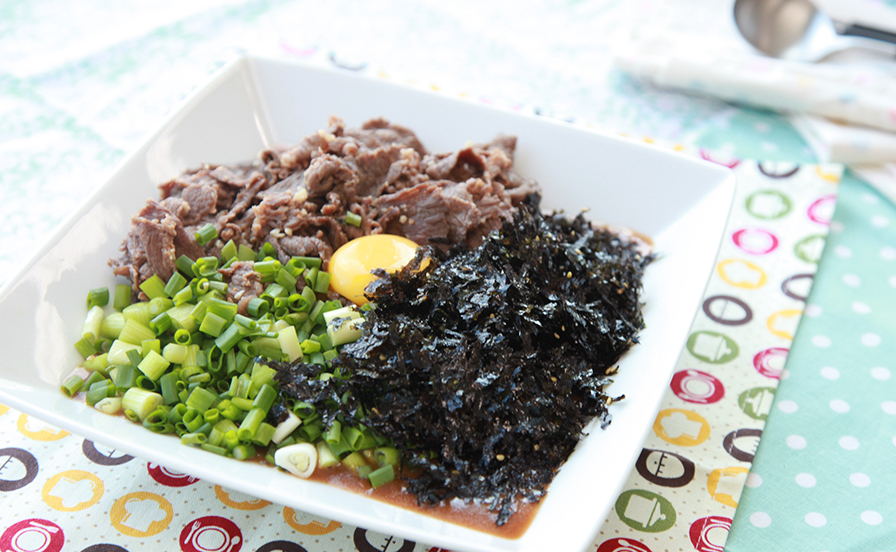 The Recipe
"Add the bulgogi seasoning into the spicy SHIN RAMYUN soup base and it comes out as the familiar but unique flavor."
Ingredients
1 pack of SHIN RAMYUN
180g of beef for bulgogi
6g of crushed garlic
4g of sesame oil
18ml of soy sauce
15g of sugar
1 egg yolk
20g of chives
seaweed powder 15g
25g of water starchg
550ml of water
Cooking Direction

1) Separate the egg yolk from the white.

2) Cut chives to be 3mm thick.

3) Marinate beef (for bulgogi) with soy sauce, sugar, crushed garlic and sesame oil.

4) Boil 550ml of water with soup base. Parboil the beef bulgogi.

5) Add noodles into 4 and boil for 4m30s. Put in a bowl.

6) Temper water starch into the broth soup of 5 and make sauce. Sprinkle over the noodles.

7) Lay the boiled meat on 6 and chives, seaweed powder and egg yolk in that order.