Pizza meets ramyun with a new cheesy take on the delicious meal.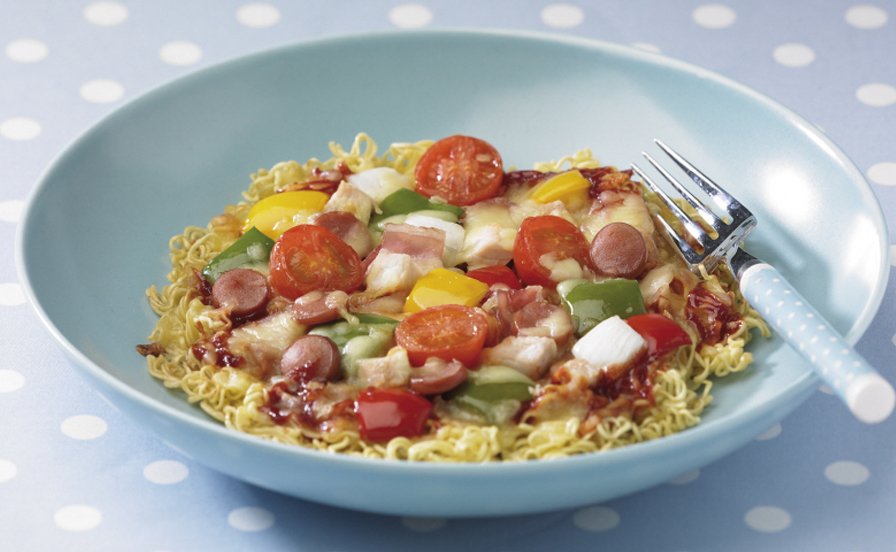 The Recipe
"The delicate dish presents delicious noodles topped with all your favorite toppings; Simple, yet ingenious."
Ingredients
Shin Ramyun 1 Bag
Mozzarella Cheese (Pizza Cheese) 8g
Mushroom 10g
Bell Pepper 10g
Cooking Direction

1) Add Shin Ramyun (noodles, soup-base, and flakes) into a pot of boiled water.

2) Add bell pepper and mushroom into the boiled water.

3) Place on a plate and top with cheese and let it melt.