Gratin takes on a new twist with the flavorful noodle based addition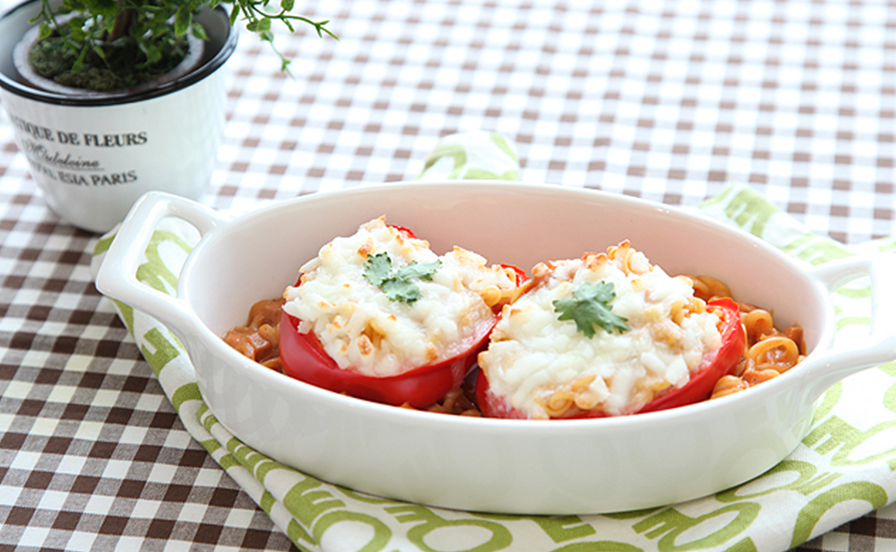 The Recipe
"Delicious layers of cheese, ham, and bell peppers with the savory juicy noodles that will melt in your mouth on every bite."
Ingredients
1 Bag Shin Ramyun
1/3 packet Shin Ramyun Soup Packet
1 Red Bell Pepper
Mozzarella Cheese
Ham (diced or cubed)
1 tbsp of Tomato Paste
1 Cup of Milk
1 tbsp of Butter
Cooking Direction

1) Cook the Shin Ramyun Noodles; rinse under cold water and drain. Set aside.

2) Melt butter on pan, and brown the ham. Set aside.

3) In separate saucepan, pour in milk, 1/3 Soup Packet, and tomato paste. Boil on light heat.

4) Mix noodles and ham in the tomato sauce.

5) Cut bell pepper in half and seed. Put in noodle mixture, sprinkle mozzarella cheese, and bake in oven at 338° F until cheese melts.