Wonderful blend of rich butter and ramyun for an unmatched flavor.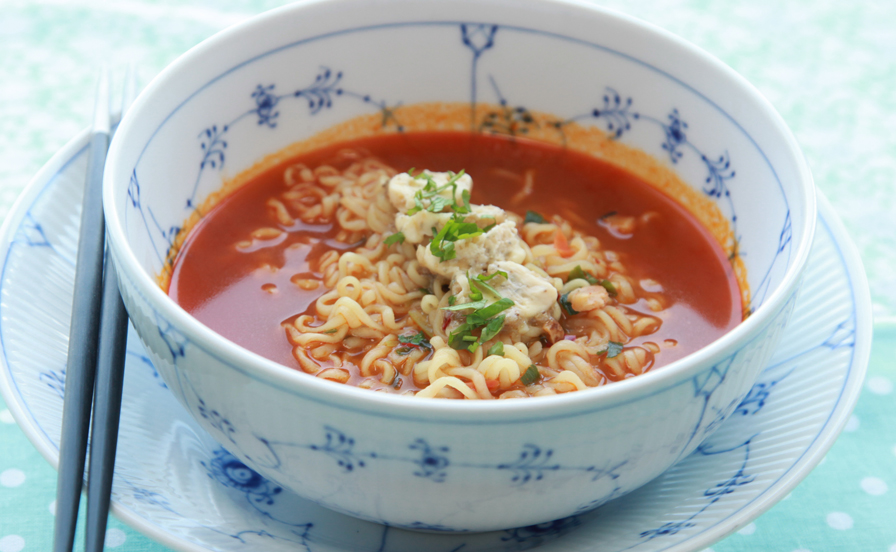 The Recipe
"Ramyun cooked to perfection mingled with butter topped to perfection with a healthy add of parsley."
Ingredients
Shin ramyun (1 bag)
Butter 40g
Crushed garlic 6g
Worcester(shire) sauce 4ml
Parsley 2g
Water 550ml
Salt
Black pepper
Cooking Direction

1) Cut butter into small pieces and set aside in room temperature.

2) Wash parsley and chop it (Only use leaves)

3) Put 1g of salt, a little bit of black pepper, crushed garlic, Worcester sauce and parsley into a bowl and mix them.

4) Wrap Step.3 up with plastic wrap and put it in the fridge.

5) Cook Shin Ramyun following cooking directions on the back of Shin Ramyun bag.

6) Cut butter from Step.4 thinly and add them on the top of Shin Ramyun.